Giclee
Prints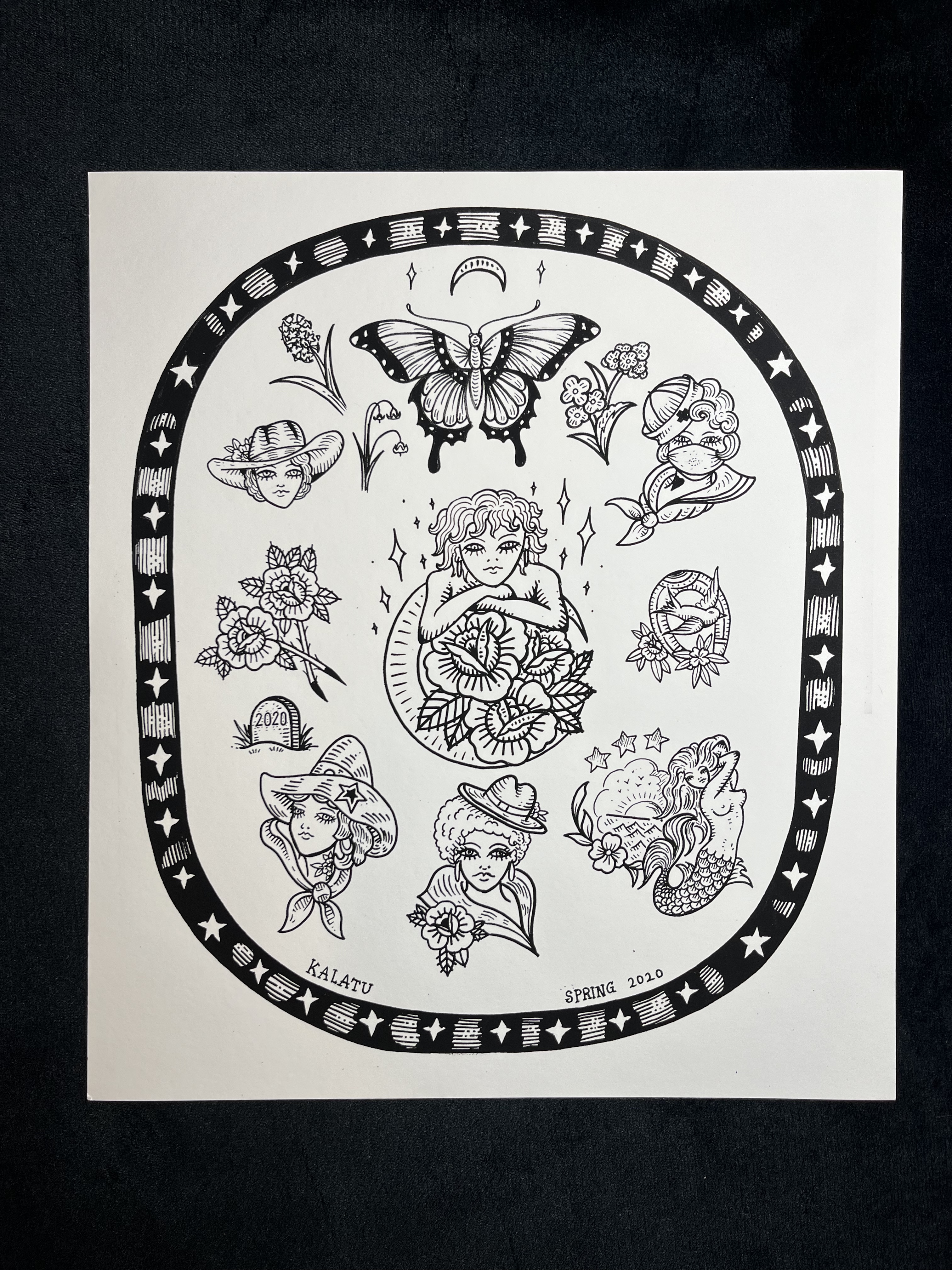 Giclee Printing
This is best way for artists to make prints of their original artworks. Giclee is a fine art archival printing process that uses pigment based inks. This method of printing is able to capture your original artwork in great detail.

Deckling
Give your prints some added character! Deckling is a process in which the edges of a print are torn to emulate handmade paper. Have 2 sides hand deckled for just 50¢/print or all 4 sides for $1/print.

Finishing
A great way to ensure that your prints stand the test of time is to have them varnished! Archival varnish coating helps to protect prints from any stractching, scuffing, moisture damage from handling, and aging/yellowing paper.

Gold Leafing
Want to elevate your prints even more? Gold leaf embellishment is the perfect way to add a bit of shine and something unexpected. We do our gold leafing by hand, so please reach out to us to disucss process and pricing!

Trimming
trimming for $0.25 per cut

---
Riso
Prints



Risograph Printing
Risograph is the love child of screenprinting and xerox printing, so it is esecintally digital screenprinting! It's fast and green approach to print make it super economical as well as sustainable. Currently, we offer 4 colors: Aqua, Florescent Pink, Yellow, and Black.


Zines
You want a little book? Maybe a big book? With the power of Risograph, anything is possible! We offer saddle-stitch and spiral binding. Perfect for tattoo line books or a composite of crudley drawn cats.

---
Screen
Prints



Fine Art Screen-prints
Giclee prints are nice; but I want something that is hand made! Andy Warhols favorite method of attack, the screen-print. These gallery quality prints are perfect for getting colors a regular printer can't replicate. Want something that can glow in the dark? How bout a black-light poster? Screen-printing is the perfect way to achieve these things. The cream of the crop!